21 January 2016 - London @606 Club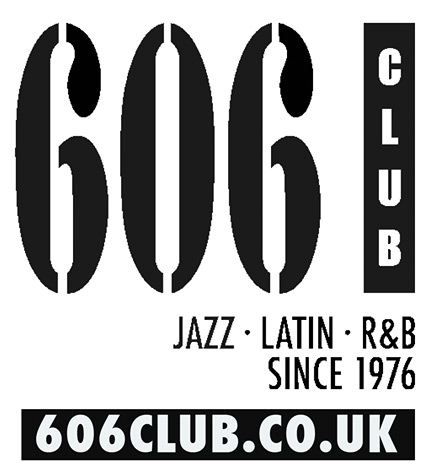 CD RELEASE: MICHAEL ROSEN
FEATURING GARETH WILLIAMS & ROB LUFT
Thursday, 21 January ​8:30pm​ £10
606 Club Chelsea 90 Lots Road London SW10 0QD
Promo #Booking Rosen feat Tommy Campbell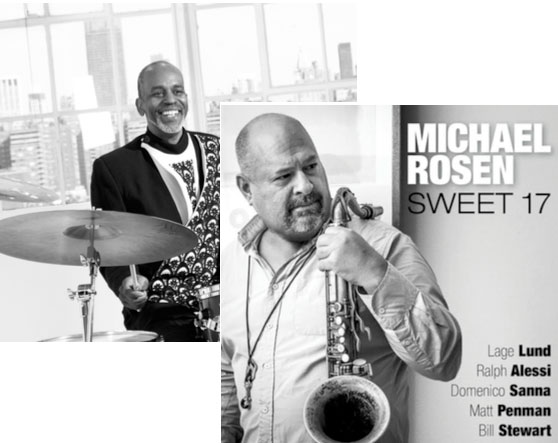 Tenor/soprano saxophonist and composer Michael Rosen, a revered figure with near guru status on the European Jazz Scene, reunites with longtime friend and colleague, legendary drummer Tommy Campbell, to present Rosen's new cd on the Jando Music Label together Via Veneto Jazz, SWEET 17, a collection of original compositions combining a rarely found melodic lyricism with rhythmic complexity and harmonic sophistication, which Rosen recorded at New York's Sear Sound with Lage Lund on guitar, Ralph Alessi on trumpet, Italian pianist Domenico Sanna, Matt Penman on bass, and Ralph Alessi on trumpet, and Bill Stewart on drums.
LOSTLAND Mauro Gioia | Auditorium Parco Della Musica 8.1.2016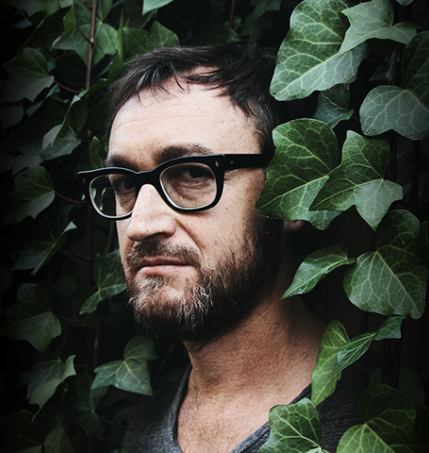 Music and film come together for a full-scale artistic project. Created by Mauro Gioia, musician, actor and director, Lostland is both a recording project as well as a voyage with images and sounds into the emotions and feelings of an Italian American..
Downbeat: Luca Nostro's "Are You Ok?" rated four star album!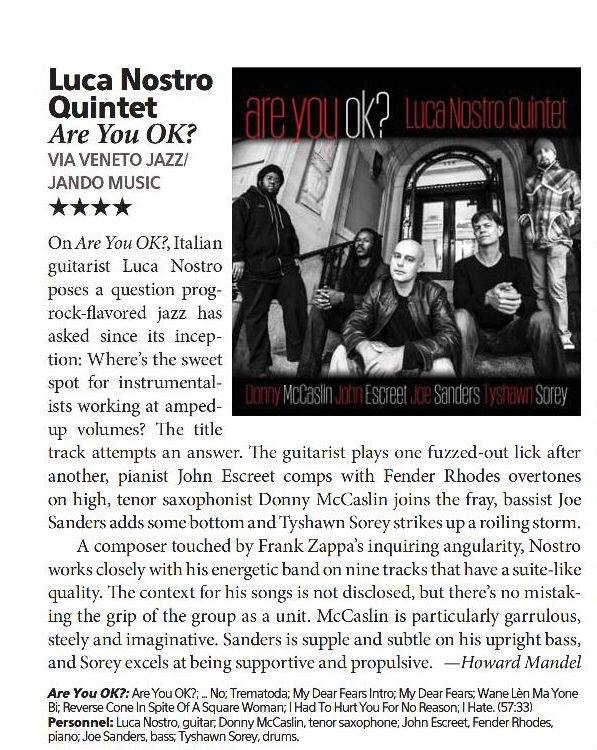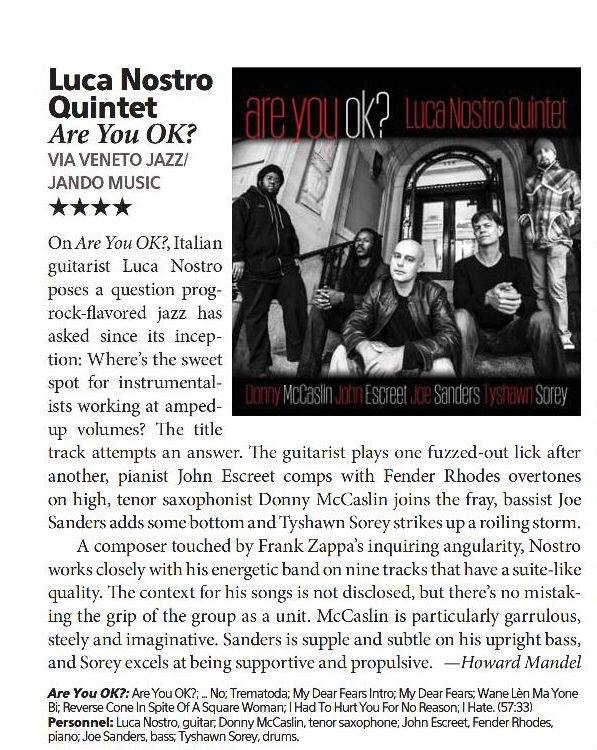 Sweet 17 in concert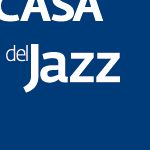 Michael Rosen will take the stage for his "Sweet-17" on Friday 18 December with
Michael Rosen (sax soprano and tenor), Daniele Tittarelli (alto sax), Enrico Bracco (guitar), Domenico Sanna (piano), Luca Bulgarelli (double bass) and Enrico Morello (drums)
Terras, Duo Taufic's first album with Barbara Casini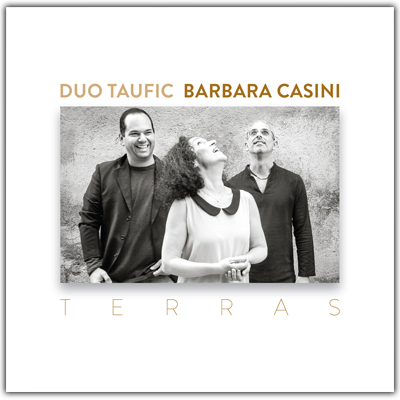 Terras - for release on 26 February 2016, a Jando Music and Via Veneto Jazz production.
Enrico Pieranunzi | MY SONGBOOK with Simona Severini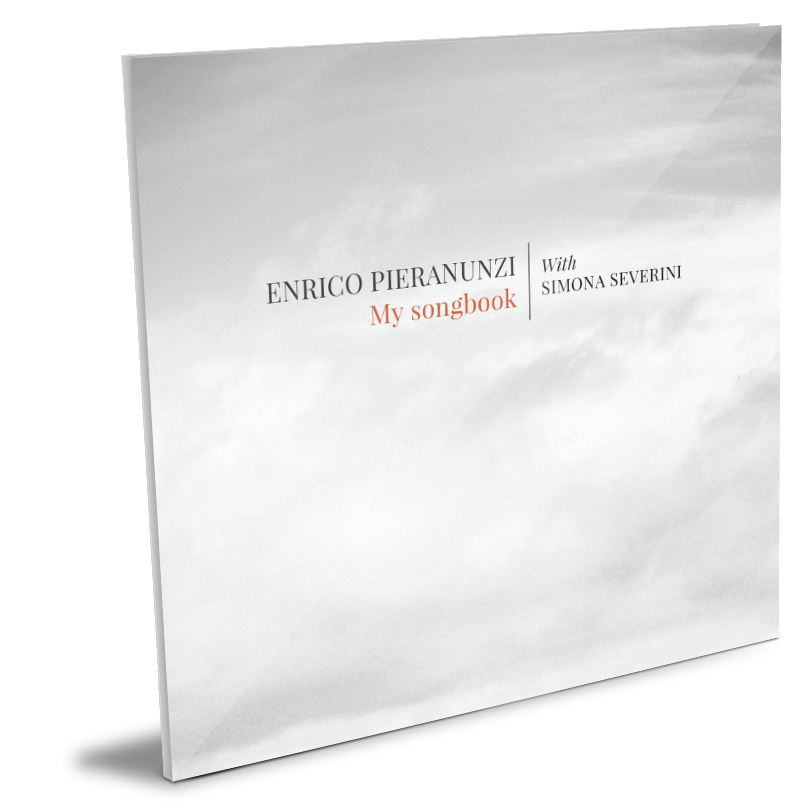 January 2016 sees the release of My Songbook, Enrico Pieranunzi's latest album, produced by Jando Music|Via Veneto Jazz that will astonish even his biggest fans. The renowned pianist has worked wonders on this engaging album and reveals himself as an ingenious songwriter with a deft technique and restless imagination.
THE ITALIAN JOB | Il grande Jazz italiano al @Blue Note di Milano

Tuesday 6 October at 9 pm - Blue Note Milan
Lostland: music and film for a story on migrants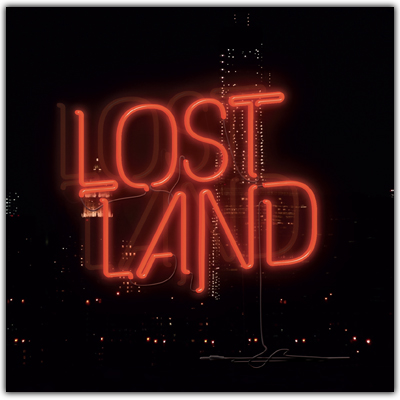 Mauro Gioia's unprecedented album is set for release on January 6.
Music and film come together for a full-scale artistic project: Lostland.