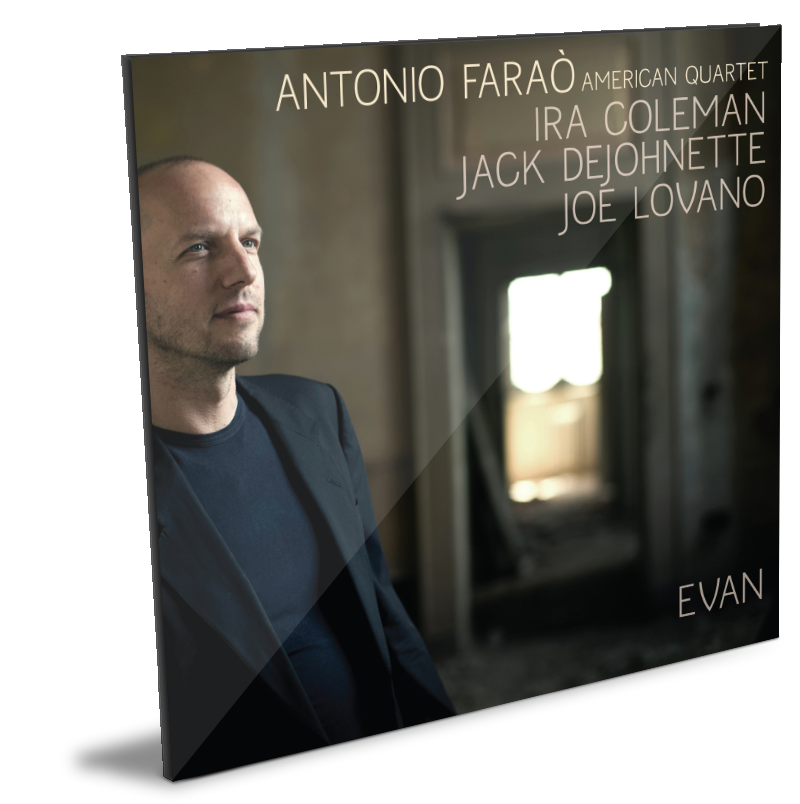 Antonio Faraò American Quartet

Evan
JOE LOVANO
IRA COLEMAN
JACK DEJOHNETTE
Antonio Faraò piano - Joe Lovano sax - Ira Coleman double bass - Jack DeJohnette drums
It is no coincidence that Antonio Faraò's latest international project "Evan" features this extraordinary cast of musicians, but it follows as a natural consequence of their affinity and numerous past collaborations and recordings. The album, due for worldwide distribution this autumn, was recorded in New York's Clubhouse Recording Studio, Rhinebeck, thanks to the Franco-Italian music collaboration between Jando Music and French Cristal Records.
Faraò's musical sensibility together with a remarkable knack for melodic improvisation , have contributed to his reputation as one of Europe's most respected pianists. Herbie Hancock wrote the following about Faraò:
"I'm not often surprised by the recordings of musicians the way I was overwhelmed the first time I heard Antonio Farao' on one of his recent CD's. What amazed me was what I felt inside of me. There is so much warmth, conviction and power to his playing. I was immediately attracted to his harmonic conception, the joy of his rhythms and swing feel and the grace and ingenuity of his melodic improvisational lines. Antonio is not only a fine pianist but a great one."
Originally from Rome (Class of 1965), Faraò is considered by critics as one of the most interesting contemporary jazz musicians. He collaborated with Miroslav Vitous, Jack Dejohnette, Chris Potter, Bob Berg, Jeff Tain Watts, Didier Lockwood, Billy Cobham, Christian McBride, Lee Konitz, and legendary Italian pop singer Mina, to name a few.
Faraò's style is unique: flawless technical proficiency, unbridled creativity and exhilarating vitality, and remarkable rhythmic skills.