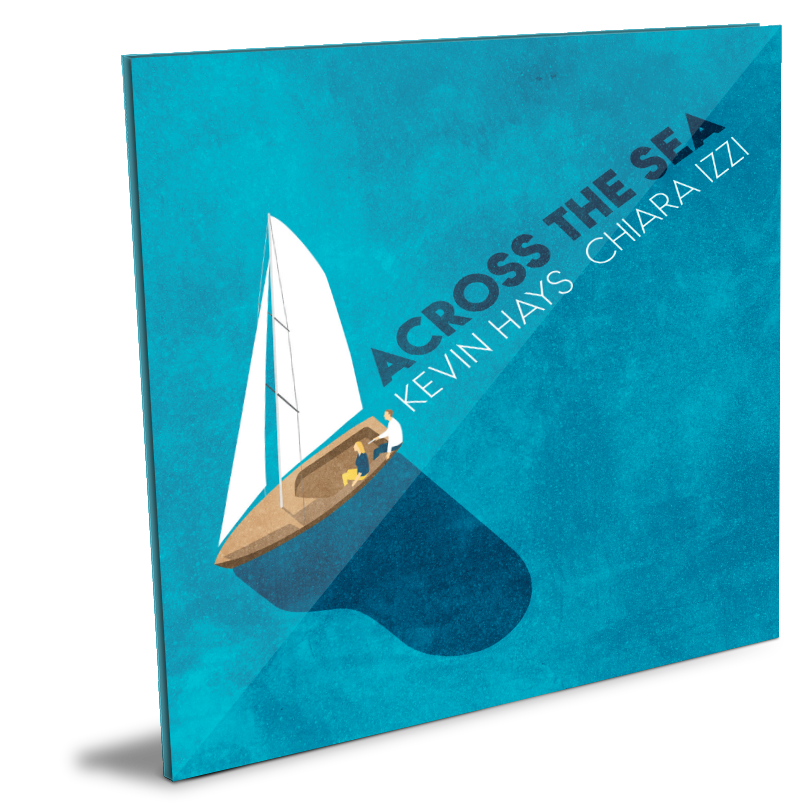 Kevin Hays e Chiara Izzi

Across the sea
Kevin Hays (voice, piano, fender rhodes)
Chiara Izzi (voice)
Rob Jost (bass and English horn)
Greg Joseph (drums)

Omer Avital (oud)
Grégoire Maret (harmonica)
Nir Felder (chitarra)
Chris Potter (sax)
Rogério Boccato (percussions)
A Jando Music/Via Veneto Jazz release, Across The Sea, by Kevin Hays and Chiara Izzi. This album is the outcome of an encounter of two musicians so distant and yet so inexorably close. A project where the music is always tangible, not volatile, particularly when born under a bright inspirational sky. Those holding the reins of this visionary journey between jazz and pop, America and Italy, dream and lyricism are, without doubt, the two artists: Chiara, with her warm, Mediterranean voice and Kevin, one of the most celebrated and admired pianists and composers on the American jazz scene who can boast distinguished pop music collaborations (James Taylor).
Across The Sea was recorded at the legendary Sear Sound in New York; the outcome of diligent project work, with the collaboration of several guests such as Omer Avital, Gregoire Maret, Nir Felder, Chris Potter, and Rogério Boccato that simply amplify the awareness that this shared journey, so rich and adventurous, began under the best auspices. The compelling predominance of melody, the osmosis between vocals and keyboards and the amazing confluence of their singing voices, have sublimated the tasks related to production into subtle finishing touches of a chisel, aromas, invitations and "further" sounds magically converging into the final work. The French horn in the emblematic Two For The Road, the ancestral oud in the Miles Davis classic Nardis, the punctual and decisive harmonica in Pat Metheny's James, the caressing guitar in Circles Of The Mind, the sinuous saxophone in Viaggio Elegiaco, are just a few examples.
The new release was celebrated on 28 February 2019
at Birdland Jazz Club, NYC.