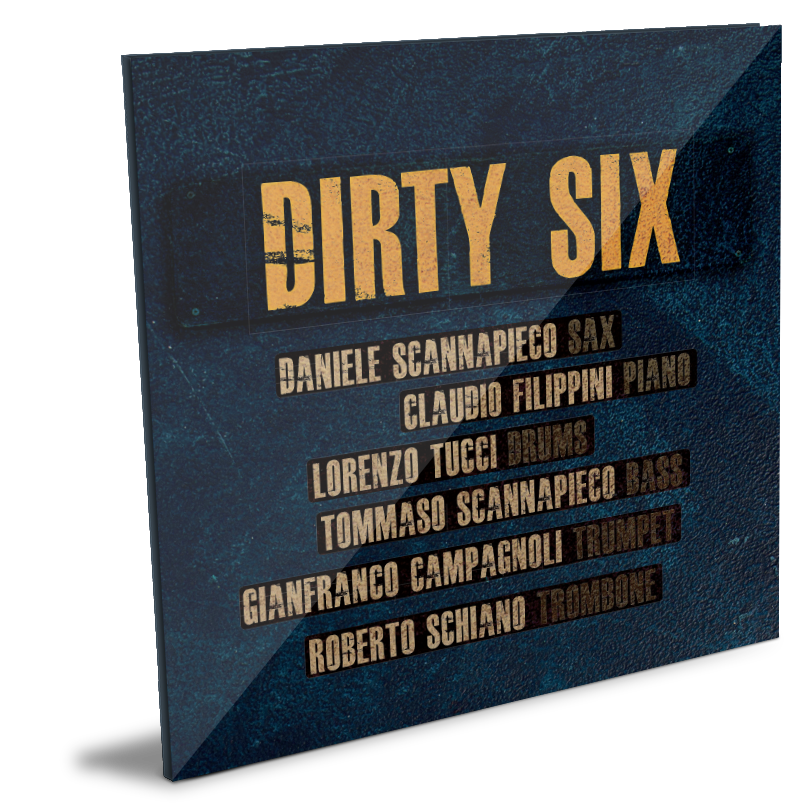 DirtySix
Daniele Scannapieco (Sax)
Lorenzo Tucci (Drums)
Claudio Filippini (Piano)
Tommaso Scannapieco (Bass)
Gianfranco Campagnoli (Trumpet)
Roberto Schiano (Trombone)
DIRTY SIX, the rapidly rising band comprising an array of Italian jazz luminaries is releasing its debut album in January 2019 (Jando Music / Via Veneto Jazz).
The album contains six original songs characterised by a strong rhythmic foundation while, at the same time, makes ample space for singable melodies. Listeners are inexorably lured into a suggestive and cutting-edge soundscape where the distinctive blend of Jazz, R&B, Funk and Afro influences is masterfully combined by the six musicians. The result is a zestful interplay where the Dirty Six have an amazing symbiosis, regardless of their widely differing backgrounds.
The sextet is composed of Claudio Filippini on piano, Daniele Scannapieco on sax, Gianfranco Campagnoli on trumpet, Roberto Schiano on trombone while the rhythm section with its outstanding dynamic grooves is composed by Tommaso Scannapieco on electric bass and doublebass, and Lorenzo Tucci on drums.