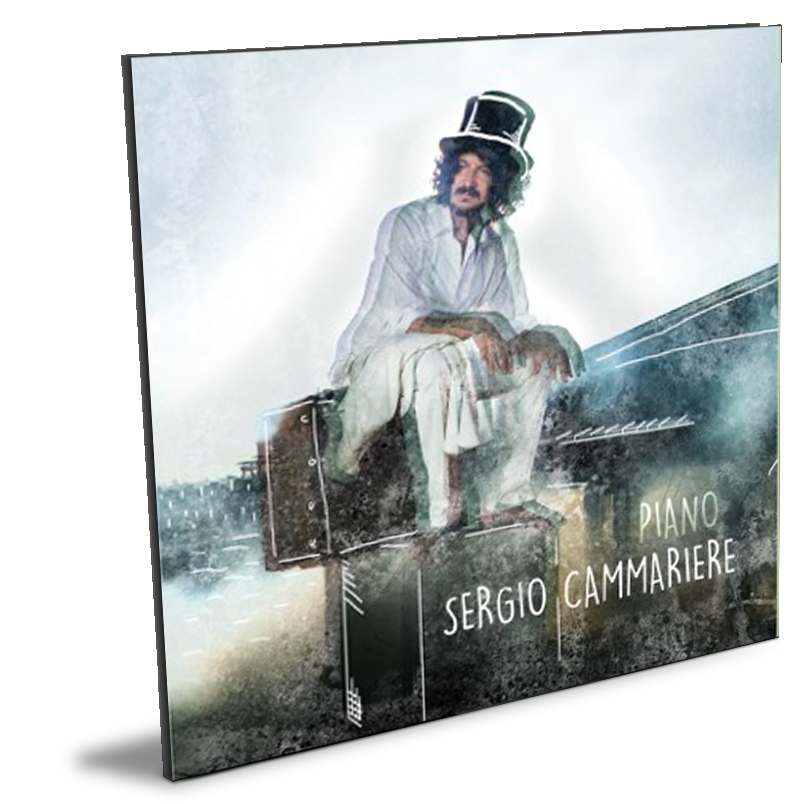 Sergio Cammariere's latest album "Piano", released October 27th is the first solo piano work of the Calabrian artist crowning thirty-years of his professional career: "For all those that after having listened to my concerts have written in the last years asking me for a solo piano album, I've finally released a first collection of my piano repertoire".

The album puts together 16 inspirational songs full of motion and rhythm, revealing the intimate connection between Cammariere and his instrument, capable of encapsulating confluences of emotions requiring no words: only the piano and himself. Music that reaches out to connect with art, literature, cinema, and poetry, and that meanders in imaginative explorations, bringing the listener an uplifting and pure sound. Every song explores a variety of freely explored musical styles and genres, ranging from experimental minimalism to blues and jazz.

Cammariere released 9 albums as singer-songwriter during his professional career and produced over 18 soundtracks for cinema and theater, yet this is the first time ever he is entirely alone with his piano, making it come alive in an intriguing and exciting stream of sound.

Piano is produced by Aldo Mercurio and Giandomenico Ciaramella for Jando Music on the Parco della Musica Records label.

TRACKLIST:
TEMA DI MALERBA
MISTERIOSO
NATALE IN CAMPAGNA
DODICI MINUTI DI PIOGGIA
GARBAGE MAN
TENDER EYES
RITRATTO DI MIO PADRE
QUEL GIORNO
IL CASO TANDOJ
MARCHER AU LEVER DU SOLEIL
UGO
IL RICORDO
METEOR
IL SOLE DEI CATTIVI
QUANTA EMOZIONE C'È
SILA