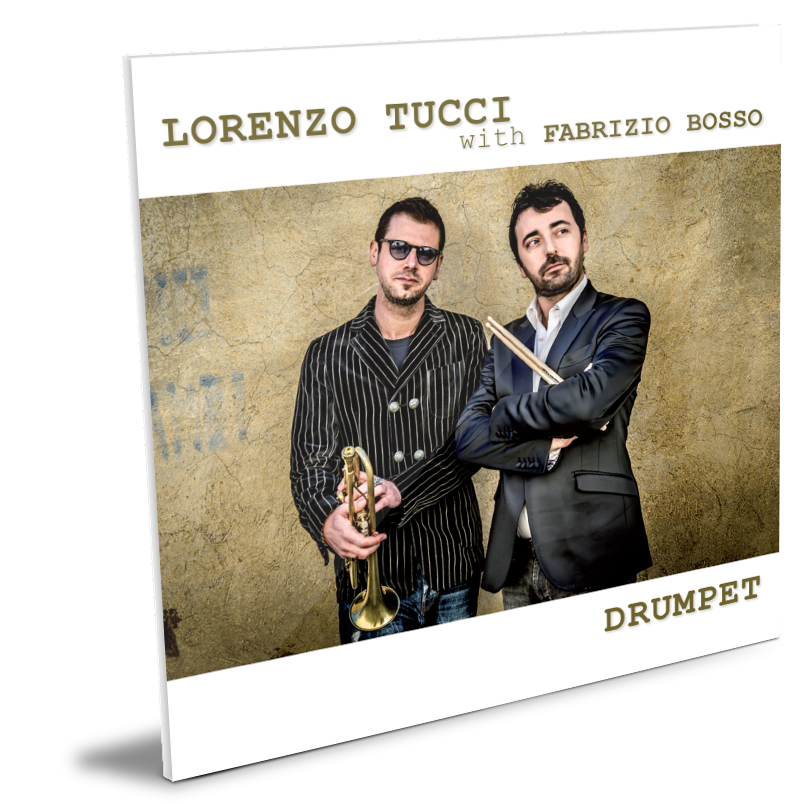 Lorenzo Tucci | Fabrizio Bosso

Drumpet
The brainchild of drummer Lorenzo Tucci, Drumpet delves into the roots of rhythm, melding the primordial sound of drums to that of the human voice, sublimely interpreted by Fabrizio Bosso's trumpet.
In this trumpet-drum duo album, Tucci and Bosso, who have been collaborating for over fifteen years, offer listeners access to new musical horizons, where drums and trumpet intertwine bringing unusual and captivating sounds, and give life to new realms of expression in a unique and original project.
Tucci uses deep and dry earthy sounds with captivating tribal rhythms. Bosso experiments with a palette of sound, alternating between brilliant and vibrant to warm and solid.
Drawing upon original compositions and traditional folk as a basis for total improvisation, Drumpet pulses with sounds from tribal atmospheres, with sudden changes plunging it into rock - all with a technical mastery and creativity nurtured by time and experience, in an uninterrupted flow from the first to the last note.
A Jando Music and Via Veneto Jazz production.