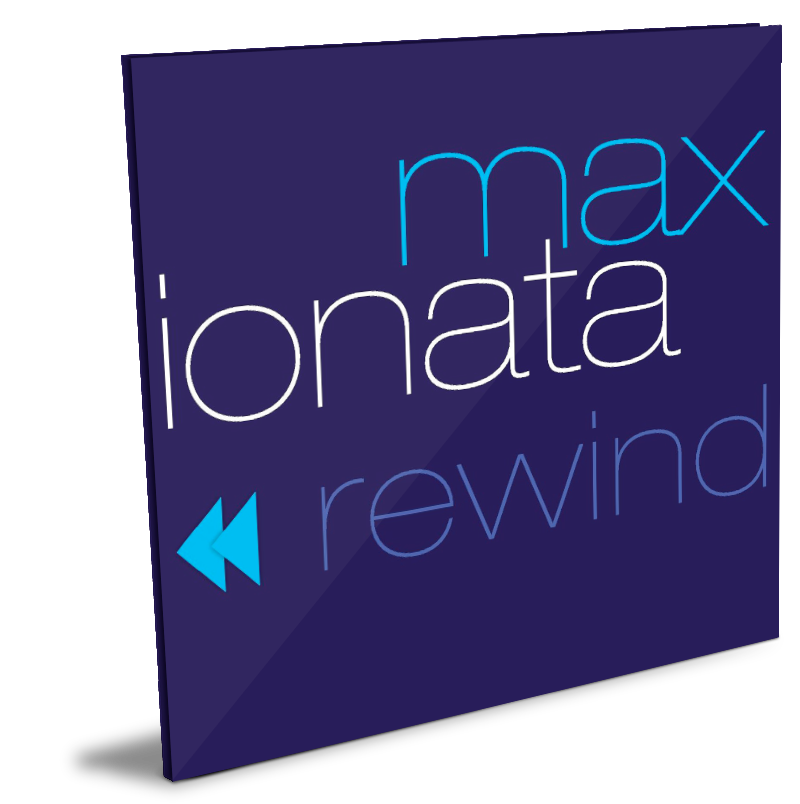 Max Ionata

REWIND
Max Ionata
Frits Landesbergen
Alberto Gurrisi
This May sees the release of "rewind", the latest album by Italian saxophonist Max Ionata - among the leading players in the contemporary jazz scene and one of the most demanded worldwide. This is Ionata's 13th album, his fourth recording produced by Jando Music | Via Veneto Jazz.

The album will be presented live with an Italian tour that kicks off on May 10 in Rome, at the BeBop Jazz Club, and will then play dates in several cities including Pescara (Friday, May 13 at the Conservatory Auditorium "Luisa D'Annunzio") and Milan, Sunday May 15 at the Blue Note.
With "rewind" Max Ionata marks a turning point and repositions himself at the head of an entirely different formation: a Hammond trio. The group features an exceptional array of talents, comprised of master musicians of international stature with whom he established a remarkable synergy during the numerous concerts in the past few years; namely the organist Alberto Gurrisi and the premier Dutch drummer Frits Landesbergen - also considered one of the best vibraphonists in Europe.
This album truly represents a "rewind" - a transition veering from his traditional path - where Ionata starts anew with an abundance of creativity and bold stylistic innovations. An energetic swerve following an intense artistic career during which Max Ionata performed both as leader and as special guest at the world's most important jazz festivals and clubs, collaborating with the greatest musicians in the world. It contains two jazz standards, one song composed by Frits Landesbergen and arranged by Max Ionata, and six original songs Ionata composed at the piano in August 2015, at his house in Abruzzo. A time during which he intensified his musical research, starting with his great passion for American jazz, particularly modern hard bop, unveiling new layers of that musical genius and intuitive melodic sense that distinguishes his music.

Of the nine songs in the album, six are autobiographical: "Drum" is a tribute to the great Italian trumpeter Marco Tamburini, with whom Max shared key moments in his musical career; "Bob's Mood" is inspired by Bob Mintzer and his unique style of composing; "Mr G.T." (with Amedeo Ariano at the drums and Frits Landersbergen on the vibraphone) is dedicated to his friend and colleague Gege' Telesforo, who inspired Max with his unique way of experiencing the stage and with his passion for funk. "North Sea" is a ballad, played on the soprano sax, enthused by the coastal landscapes seen during their tour of Northern Europe; "Sunflower" stems from the effect of the intense colors of Van Gogh's sunflowers, which had impressed Max during his visit to the Van Gogh Museum in Amsterdam.
The track list ends with Antonio Carlos Jobim's pulsing and rhythmic "Chovendo Na Roseira" followed by George Coleman's "Amsterdam After Dark" and concludes with the loping swing of "At Vic's" written by Frits Landerbergen and dedicated to one of the greatest musicians in jazz, Victor Feldman.