Yatra vol.3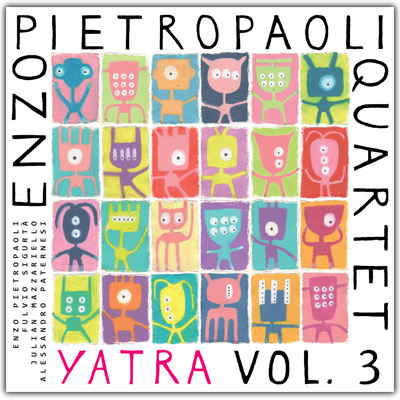 Rome, 7 July 2015 - Casa del Jazz
Yatra Vol. 3 to be released in July 2015 with a live presentation at Casa del Jazz in Rome on 7 July at 9 pm.
Umbria Jazz ed i Funk Off per festeggiare i tre anni di Eataly Roma
Roma, 21 giugno 2015 -Eataly
Domenico Sanna e il Brooklyn Beat! Trio in concerto a New York e sul New York Times!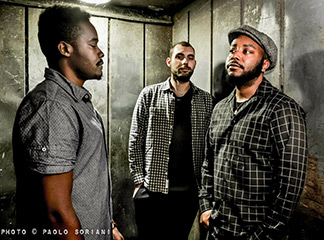 1 Giugno 2015 - Roulette Theatre @ Brooklyn (New York)
Lunedì 1 giugno il pianista Domenico Sanna sarà in concerto al Roulette Theater di New York, ospite di un evento speciale organizzato da Enzo Capua e dall'Italian Cultural Institute of New York.
Two For Stevie - Casa del Jazz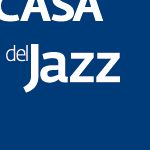 Rome, 27 March 2015 - Casa del Jazz
Two For Stevie
Friday 27 March Two For Stevie with Dado Moroni and Max Ionata at Casa del Jazz
Domenico Sanna brings his "Brooklyn Beat!"
Rome, 20 March 2015 - Casa del Jazz
Domenico Sanna brings his "Brooklyn Beat!"
Rosario Bonaccorso | Viaggiando - Roma, 6 March 2015 - Casa del Jazz
Jando Music and Via Veneto Jazz announce Rosario Bonaccorso's newest album "Viaggiando", that sees him in a quartet with Fabrizio Bosso, Roberto Taufic and Javier Girotto. The Tour kicks off on March 4 2015 and includes a stop at Rome's Casa del Jazz on 6 March 2015.
Rome, 14 February - Casa del Jazz - Alfonso Deidda | Lucky Man
Alfonso Deidda's album Lucky Man, to be released in February, features a stellar cast of Italian artists: Fabrizio Bosso, Julian Mazzariello, Dario Deidda and Alessandro Paternesi. The album presentation tour kicks off on Feb 12 at Il Moro di Salerno and continues at Casa del Jazz in Rome on Feb 14.
"Ellingtonian" Roma Jazz Festival Preview with Max Ionata and Dado Moroni
Rome 12 November, at 9 pm | Teatro Biblioteca Quarticciolo (Rome)
Dado Moroni and Max Ionata, two world-renowned artists pay a tribute to Duke Ellington through an artistic journey where they give life to Ellingtonian sounds. A one-way trip to a dimension created by two of the most important artists of the 20th century, Duke Ellington and his alter ego Billy Strayhorn, who, according to many, was the true inspirator of Ellingtonian aesthetics. Regardless of who did what, these two contemporary geniuses left a permanent mark on music in general, not just jazz. Dado Moroni has worked extensively with Duke Ellington's double bassist and with his drummer: Jimmy Woode and Sam Woodyard, allowing him to fully immerse himself into the original sounds of the great composer. Sounds that can be found in the album "Two for Duke" (produced by Jando Music) thanks to saxophonist Max Ionata's extraordinary interpretative skills.
ticket info www.casadeiteatri.roma.it
Roma Jazz Festival Preview at LUISS!
Rome 11 November, at 7 pm | LUISS Guido Carli - Aula Magna (Viale Pola 12)

LUISS, Roma Jazz Festival, IMF Foundation and Jando Music present an original Concert|Conference with Prof. Giuseppe Di Taranto, Prof. Francesco Sylos Labini, Dino Pesole (Il Sole 24 Ore), Gegè Telesforo and the Max Ionata Organ Trio (Max Ionata sax, Alberto Gurrisi Hammond, Amedeo Ariano drums) Free admission until full capacity is reached.