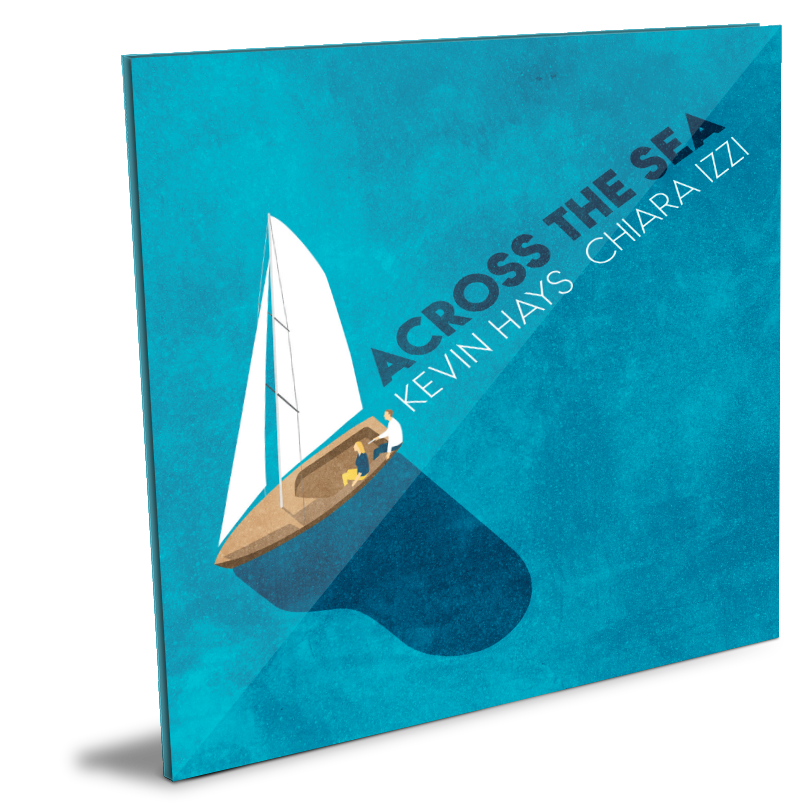 Kevin Hays e Chiara Izzi

Across the sea
Kevin Hays (voce, piano, fender rhodes)
Chiara Izzi (voce)
Rob Jost (basso e corno inglese)
Greg Joseph (batteria)

Omer Avital (oud)
Grégoire Maret (armonica)
Nir Felder (chitarra)
Chris Potter (sax)
Rogério Boccato (percussioni)
In uscita a febbraio 2019 per Jando Music/Via Veneto Jazz Across the sea di Kevin Hays e Chiara Izzi.
Un lavoro nato dall'incontro fra due artisti lontanissimi come origini, ma vicini come spirito e modo di intendere la musica sempre concreta, mai volatile, nata sotto i cieli luminosi dell'ispirazione. Un viaggio immaginifico fra jazz e pop, America e Italia, sogno e lirismo di Chiara Izzi, cantante calda, mediterranea e Kevin Hays, uno dei pianisti e compositori più illustri della scena jazz statunitense, che vanta anche illustri collaborazioni nel mondo del pop (James Taylor).
Across the Sea, registrato al mitico Sear Sound di New York è un accorto lavoro di studio con vari ospiti chiamati ad illustrare con la loro arte i brani del cd: Omer Avital, Gregoire Maret, Nir Felder, Chris Potter e Rogerio Boccario e questo viaggio comune, così composito e avventuroso appare nato sotto i migliori auspici.
La forte predominanza della melodia e dell'osmosi fra canto e tastiere, e a volte fra le stesse due voci, ha sublimato il compito della produzione in un lavoro di cesello, di aromi, di inviti e di suoni "altri" che poi magicamente sono confluiti nell'opera finale. Il corno francese nell'emblematica Two For The Road, l'oud ancestrale nel classico Nardis di Miles Davis, l'armonica puntuale e incisiva nel James di Pat Metheny, la chitarra avvolgente in Circles of The Mind, il sax sinuoso di Viaggio Elegiaco, ne sono solo alcuni esempi.
Across the Sea verrà presentato in anteprima mondiale il 28 febbraio 2019 nel tempio del jazz: il Birdland di New York.